Not available
Here's a SWEET photo code! It can cover shipping too - which is about $6 - so you can get $4 worth of prints for absolutely free shipped right to your house! I got two 8x10 prints for free. 4x6 prints are as low as 19 cents - that's about 20 for free! Cards start at 65 cents - you could get 10 for just a few cents!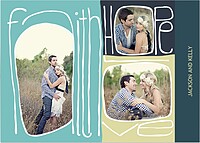 When checking out, don't enter your credit card info. All you have to do is enter the code TENDOLLARS on the left side where it says enter code and you'll be good to go.
Thanks Raining Hot Coupons!